Chris Miles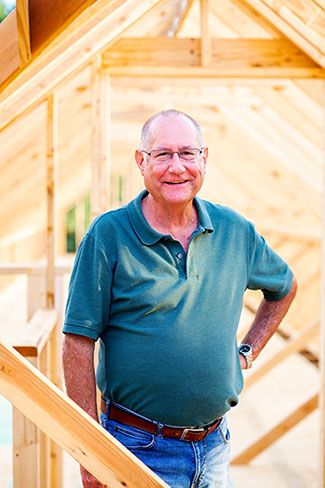 Chris Miles has more than 49 years experience building and remodeling homes in the Dallas/Fort Worth metroplex. In 1999, he began learning about building science; the way we construct our homes; and since then, has continued to study and learn ways to build more energy efficient, healthy, durable, and sustainable residential projects.
Since 2004, Chris Miles has become one of the recognized leaders in the North Texas high performance and green" building industry first as a producer and project manager, and now as a builder with his company, GreenCraft Builders, LLC.
In 2006, GreenCraft built it's first LEED H platinum; EVHA certified home' in Grapevine; The Bannister High Performance House.
In 2010 GreenCraft built its first "net-zero" energy home, the TimberCreek Zero Energy House, The TimberCreek Zero Energy House is a 2500 square foot demonstration project for the Department of Energy's "Building America" program. The Building America program is designed to encourage homeowners and builders to take the next step in living and building in a more fiscally and environmentally sensible manner. This home incorporates renewable energy resources as well as eco-friendly materials and building practices to achieve a high-performance "net zero" home with minimal impact on the environment.
Other acclaimed "high performance" and "green" home construction or remodeling projects in which GreenCraft Builders and Chris have been instrumental include:
Each new GreenCraft home features the latest products designed to ensure efficiency, excellent air quality, water efficiency, and indoor air quality for healthy living. GreenCraft services include: architectural design, new home construction and remodeling.
AWARDS/RECOGNITIONS:
2011 National Energy Value Housing Award (EVHA), Hot Climate, Gold
2010 National Energy Value Housing Award (EVHA), Hot Climate, Silver
2009 National Energy Value Housing Award (EVHA), Hot Climate, Silver
2009 National EVHA Peoples Choice Award
2007 Dallas HBA "Green Building Advocate of the Year"
2003 Fort Worth Builders Association "Remodeler of the Year"
In addition to GreenCraft Builders LLC, Miles educated homeowners, builders and remodelers on HouseTalk Today, his popular North Texas radio show for 20 years.